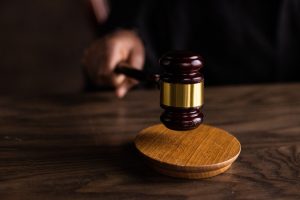 November 18, 2022
Plaintiff alleged medical negligence and false imprisonment for—essentially—being isolated in COVID rule out in March 2020 at Palomar Hospital. Benjamin Howard and Mark Krok represented two attending hospitalists during plaintiff's 11-day hospitalization. The Plaintiff presented to the ER with respiratory illness (plural effusion) and required a procedure to drain the fluid from his lungs, however, he also displayed a fever and other COVID risk factors. He was isolated to rule out COVID and a chest tube was placed to slowly remove the fluid.
Before he could get his procedure, the Plaintiff required a CT scan to evaluate the progress of drainage in his lungs, but the CT machine was being used in limited fashion to prevent COVID exposure. Thus, he required a negative COVID result prior to the administration of the CT. The COVID test results took nine days to return. Ultimately, his negligence claim was that the "delay" in getting his CT primarily caused PTSD, amongst other ailments. Accordingly, he claimed the time in isolation was a false imprisonment because allegedly he could not leave since he was hooked to his chest tube. Other Defendants included the hospital, a pulmonologist, and two interventional radiologists.
With their supportive expert, Mr. Howard's and Mr. Krok's MSJ argued that although there was no "same or similar circumstances" to compare Palomar Hospital's care to, it was still far beyond reasonable. Moreover, there was no false imprisonment since Plaintiff consented to his care and defendants did not intentionally restrict his freedom. Plaintiff could not provide an expert opinion of his own, so he argued this was a case of res ipsa and common knowledge.
Defendant's reply countered this by detailing all the medical decisions made by our doctors that a layperson was not qualified to comment on: specifically, COVID risks were not completely known or acutely defined at that time and that Plaintiff did not have the ability to demand/order a CT scan himself. Thus, his argument was based on timing that he had no right to say was negligent—rather, he could have left the hospital at any time against medical advice but did not do so.
The court issued a 7-page tentative ruling in defendant's favor. It still went to oral argument where Mr. Krok hashed this out further with Plaintiff's counsel and the judge; the judge took it under submission. A few days later, the judge issued an order affirming his ruling. Defendants are now moving to recover all the costs of the suit.
For further information, our attorneys can be reached at (619) 238-1712.