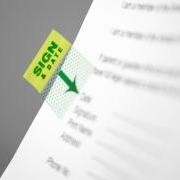 The relationship between policyholders and insurance companies has become increasingly adversarial. For more than 45 years, insurers and insureds have relied on Neil Dymott Hudson for advice and representation in all aspects of insurance coverage and coverage litigation. As a result, we have gained regional and national recognition by the insurance industry as a leader in insurance litigation. This growing and increasingly complex body of law requires an in-depth knowledge of not only state law, but national trends. Our expertise allows us not only to litigate coverage issues when they arise, but to also anticipate problems in policy language in the drafting and regulatory stage.
Coverage Evaluation and Advice
We have extensive experience rendering coverage advice and providing our clients with opinions on a broad spectrum of issues including, duty to defend, multiple or continuous triggers of coverage, public policy concerns, policy language and exclusions. We also routinely assist with claims analysis, claims management, risk assessment, policy interpretation and indemnity obligations in both first-party and third-party contexts.
Coverage Litigation
In addition to providing coverage advice, the attorneys at Neil Dymott Hudson are skilled litigators in insurance coverage and bad faith litigation. We have handled numerous trials and appeals on behalf of insureds and insurance companies. Our litigation experience in this area extends well over four decades, involving a wide range of policies and claims.
We routinely handle matters involving:
Coverage opinions
Policy drafting and interpretation
Claims analysis
Claims management
Risk assessment
Declaratory judgment actions
Denial of claims
Reservation of rights
Bad faith defense
Broker Errors and Omissions
Property and casualty claims
Excess coverage
Our well-earned reputation also comes from our experience to know when settlement, negotiated resolution or an aggressive pursuit of a case through trial will better serve our clients' interests. At Neil Dymott Hudson, our goal is to provide the highest quality of legal representation to our clients. This means gathering information promptly and evaluating each case as early as possible to develop an appropriate strategy and reach a prompt, cost-efficient resolution consistent with our client's goal.