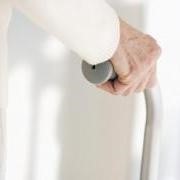 In recent years, new attention has been focused on the needs of an aging society. Litigation and "elder abuse" claims against long-term care providers such as nursing homes and assisted living facilities have risen dramatically. These claims are also asserted against acute care facilities and individual health care providers.
For over 45 years, Neil Dymott Hudson has been known as one of the premier law firms in medical malpractice and health care defense work. We have a well-established record of success in effective representation of skilled nursing facilities and other long-term care providers. Our attorneys recognize the unique balance between a resident's rights and our client's right to fair representation of its facility and practices.
We routinely handle claims involving:
Abuse and Neglect
Decubitus Ulcers
Dehydration
Deprivation of Rights
Deterioration of a Chronic Condition
Elopement
Falls
Fractures and Other Injuries
Improper Use of Restraints
Inadequate Supervision/Staffing
Intentional Misconduct
Malnutrition
Medical Malpractice
Medication Errors
Patient's Bill of Rights Violations
Unexplained fractures
Wrongful Death
Liability claims arising from long-term care often involve issues unique to assisted living facilities such as abuse or neglect, or statutory/regulatory non-compliance with state and federal mandates. At Neil Dymott Hudson, we represent skilled nursing facilities, assisted living facilities, rehabilitation centers and continuing care retirement communities - both directly and at the request of their insurers. We also advise our clients in matters pertaining to risk management.
Neil Dymott Hudson attorneys are experienced in the defense of healthcare providers against alleged violations of the Elder Abuse and Dependent Adult Civil Protection Act (EADACPA). We have an in depth understanding of the federal and state regulations of long-term care facilities in California, and the impact of regulations on litigation.