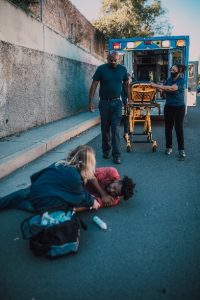 For over 50 years Neil Dymott Hudson attorneys have represented individuals in all types of personal injury and wrongful death cases. Recognized as one of Southern California's leading law firms in civil litigation and trial practice, our expertise in personal injury claims comes from our years of experience in our professional and general liability practice.
Neil Dymott Hudson attorneys recognize that lawsuits are far from routine and believe our clients need to be fully informed not only about the facts and legal issues in their case, but also the anticipated costs. Our extensive litigation experience allows us to properly evaluate cases and provide our clients with realistic assessments of our chances of prevailing. Our goal is to provide aggressive legal representation while making every effort to contain costs.
Sometimes litigation is not the best alternative for resolving a personal injury claim. Our attorneys have significant experience representing clients in arbitrations and mediations. These strategies often substantially reduce our client's expenses and demands on their time. We work to serve each client's best interests and are effective in negotiation and settlement as well as litigation.
We routinely handle cases involving:
Car, Truck, SUV and Motorcycle Accidents
Slips and Falls
Dog Bites and Animal Attacks
Maritime Accidents
Assaults
Product Liability
Brain and Spinal Cord Injuries
Wrongful Death
Workplace Injuries
Premises Liability
Environmental Claims
Trucking Accidents