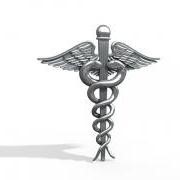 In today's dynamic healthcare environment, the excessive competition and increasing regulatory complexity can mean more time and effort spent away from patients. Healthcare providers must pay additional attention to ensure efficient delivery of healthcare services - without sacrificing quality or compliance. The attorneys at Neil Dymott Hudson appreciate the unique issues faced by the healthcare industry and emphasize preventive measures to help our clients reduce the risk of litigation.
Representative clients include independent practice associations, physician groups, nursing homes, provider organizations such as hospitals, HMO's, health care organizations and individual providers including, physicians, dentists, oral surgeons, chiropractors, and healthcare staff.
Neil Dymott Hudson attorneys also devote a substantial portion of their practice to health law issues. We constantly monitor government regulations, legislation, and trends to provide the following consulting services to our clients:
Health Law Litigation
Peer review, medical staff credentialing, medical practice ownership disputes, physician discipline before the Board of Medical Examiners, physician referral laws, provider-payor managed care disputes, Medicare/Medicaid regulation disputes, employer-sponsored plan coverage disputes.
Healthcare Entity Formation & Management
Sales/purchase contracts, leases, license agreements, strategic planning, LLCs, partnerships, corporations, joint ventures, buy-in and buy-out agreements, business contracts and equipment leases.
Healthcare Regulations
Fraud and abuse compliance and investigations, accreditation, compliance with Medicare and Medicaid laws, Patient's rights, EMTALA policies and compliance, physician and hospital reimbursement and payment issues, licensure, health, and safety precautions.
Employment
Recruitment agreements, medical director agreements, employment termination advice and litigation, OSHA compliance, ERISA, union organizing response advice and Employee Benefits.
Health Plans
Development of self-insured health benefit networks, Health Insurance Portability Accountability Act of 1996 (HIPAA) compliance and HMOs.
Compliance
Board policies and procedures, forensic review of payment practices, voluntary returns of overpayments, Health Insurance Portability Accountability Act of 1996 (HIPAA) analysis and implementation, ethics committees and risk management.
Managed Care
Provider contracts, provider network compliance and development of provider networks for managed care organizations.