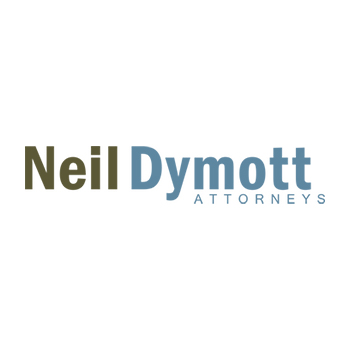 Would you want another business to "freeload" off your business' goodwill? If your business does not protect its trademarks and service marks, that is exactly what can happen. If another business wants to use your business' mark, it can petition a court to determine that your business has abandoned its mark.  Likewise, another business can claim that you have abandoned your mark as a complete defense to trademark infringement.  If a court determines your business' mark to be abandoned, anyone can use it – even in connection with the same goods or services in which your business deals.
Federal law, specifically the Lanham Act, governs the law of trademarks and service marks, and it requires a business to use in commerce its registered marks to keep them protected. Under the Lanham Act, "use" has a specialized meaning: businesses must engage in bona fide use of a mark in the ordinary course of trade, and not use which is made merely to reserve a right in a mark. 15 U.S.C. §1127. Therefore, businesses making merely token use of their mark, or making promotional use of their mark on goods in a different course of trade do not meet the requirement of "use in commerce." Imperial Tobacco, Ltd. v. Philip Morris, Inc. (1990) 899 F.2d 1575, 1582-83 .
As for trademarks, a mark on goods sold or transported in commerce is deemed to be used in commerce when it is placed on the goods, their containers, their displays, or on the tags or labels affixed to the goods. 15 U.S.C. §1127. If, however, the nature of the goods makes such placement of the trademark impracticable, the trademark must then be placed on documents associated with the goods or their sale to satisfy the requirement of "use in commerce." Id. For service marks, the mark is used in commerce when the following two conditions are met: "1) the mark is used or displayed in the advertising or sale of services; and 2) the services are 'rendered in commerce.'" Thomas Casagrande, 93 The Trademark Reporter 1354, 1357 (2003) interpreting 15 U.S.C. §1127.
The opposite side of the "use in commerce" coin is abandonment. If businesses fail to use their marks in commerce, they can be deemed to be abandoned. Once a business' trademark is deemed to be abandoned, anyone can use it. Businesses may then be at risk to have others freeload off their own goodwill. Therefore, the key for trademark and service mark protection, and the protection of the business itself, is for businesses to use the trademark in the sale or transportation of goods in commerce, and to display the service mark in the sale or advertising of their services.
In one case, a men's clothing company was held to have abandoned its trademark on one of its labels when it engaged primarily in making clothing for other brands and failed to sell clothing under the registered trademark brand name for a period of at least ten years. Phillips Van Heusen Corp. v. Calvin Clothing Co. (2006) 444 F. Supp. 2d 250. The other company was therefore permitted to use the name on its own line of clothing. Id. In another case, a business making potato chips sent out a notice to its customers that the potato chips would be sold under another brand name. In so doing, the business was deemed to have abandoned its trademark in the original brand name of the potato chips, and another potato chip maker was immediately allowed to sell potato chips under the original brand name. Hiland Potato Chip Co. v. Culbro Corp. (1981) 216 U.S.P.Q. (BNA) 352.
For another business to claim that a mark has been abandoned, it must show a three-year period of non-use of the mark. Abandonment of a trademark or service mark must be strictly proven. Burgess v. Gilman (2007) 475 F.Supp.2d 1051. The definition of "strictly proven" is unclear, but all Federal courts impose a heavy burden on a challenger to prove the period of non-use. If a business engages in a three-year period of nonuse of a mark, and if that period can be proven by one claiming the mark to be abandoned, a prima facie case for abandonment of the mark can be established. Federal Courts are split on whether the prima facie showing of abandonment shifts the burden of proof in an action to determine whether a mark has been abandoned.
The Ninth, Second, and Seventh Circuits favor registered mark owners in that the prima facie showing – three years of non-use – creates only a rebuttable presumption of abandonment. Id. In these circuits, the business who owns the registered mark only must present evidence to rebut the presumption that the mark has been abandoned. A business can rebut the presumption by showing that its nonuse was not due to an intention to abandon the mark, but rather was due to "special circumstances" excusing the period of nonuse. P. A. B. Produits Et Appareils de Beaute v. Satinine Societa in Nome Collettivo Di S.A. (1978) 570 F.2d 328, 334.
In the other circuits, however, the prima facie showing shifts the burden of persuasion to the mark holder to show an intent to resume use. Id. In these circuits, once one shows a three-year period of non-use of the mark, the business who owns the registered mark then bears the burden of proving that it has an intent to resume use of the mark to win on the issue of abandonment. The Fifth Circuit has enunciated a standard for determining whether a mark owner has an intent to resume use: an "intent to resume" requires the registered owner of the mark to have plans to resume commercial use of the mark. Exxon Corp. v. Humble Exploration Co. (1983) 695 F.2d 96, 102. If the business owning the registered mark cannot prove that it has plans to resume commercial use of the mark, the court will find it has no intent to resume use of the mark, and the court will deem the mark abandoned.
Of course, any business with a registered trademark or service mark would like to avoid this type of court hearing altogether. Businesses with registered marks would be wise to protect their trademarks and service marks from a claim of abandonment by making sure to meet the legal requirements of "use in commerce", or to otherwise have legally valid "special circumstances" justifying any period of nonuse. An attorney with knowledge of trademark law can help businesses to make sure they do not find themselves to have abandoned a mark. Furthermore, businesses suing for trademark infringement would be wise to use an attorney who can fend off a defendants' use of abandonment as a defense theory in an infringement case.
David P. Burke is a shareholder at Neil Dymott. His areas of practice include appellate law, the defense of healthcare professionals and general civil litigation. Mr. Burke may be reached at (619) 238-1712.