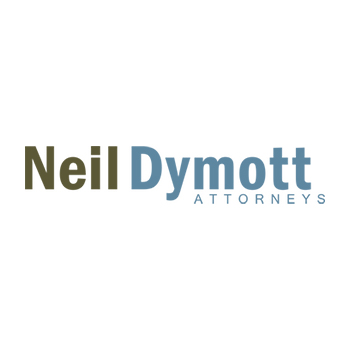 In today's world an employer can spend considerable time and money going through the hiring process to find the right employee. While this process can be tedious, it is important to find the right fit for your business and hopefully avoid high turnover and negligent hiring that could result in a lawsuit against the employer.
The current trend in today's post 911 society puts an emphasis on security and safety. Add an increase in lawsuits which attempt to hold the employer liable for an employee's actions and you understand why employers need to be extremely cautious when hiring. The stakes are high, and a bad employment decision could ruin a business, budget and/or its reputation.
Employers need to keep in mind the purpose of the hiring process is to exchange "enough" information between themselves and the potential employee to make an informed decision about whether to enter an employment relationship. To do this well involves the collection of appropriate information relevant to making the decision to hire. Yet, the employer must be careful not to overstep its bounds and infringe upon a potential employee's rights of privacy.
Pre- Employment Screening
Employment screening can range from calls to references and prior employers, ordering a consumer report, obtaining a credit report, getting a criminal background check, reviewing a candidate's driving record, and may even include a drug test.
It is generally not okay for an employer during the screening process to subject the applicant to a lie detector test, a medical exam, or even request to see any worker's compensation claims made by an applicant against former employers.
Checking Employment References
Nothing under California Labor Code prevents a former employer from making a truthful statement concerning the reason a former employee was discharged or voluntarily left the service of the employer. (California Labor Code §1053) Yet, when calling former employers, it is typical for the employer to provide only the dates of employment, salary, and other limited information. However, California law strictly prohibits employers from intentionally interfering with former employees' attempts to find jobs by giving out false or misleading references. (California Labor Code §1050.)
For various types of employment there can be a caveat under the law that requires a former employer to disclose certain information. For example, under federal law, employment for truck driver positions requires an employer to accurately respond to an inquiry from a prospective employer about whether an employee took a drug test, refused a drug test, or tested positive in a drug test. (For inquiries specific to your industry you should consult an experienced employment law attorney.)
Consumer Reports and Background Checks
Obtaining a consumer report for employment screening is regulated by the Federal Fair Credit Reporting Act (FCRA), California's Investigative Consumer Reporting Agencies Act, and the California Consumer Credit Reporting Agency Act.
Useful information for an employer to consider when screening the applicant may include obtaining credit reports, education records, military service records and medical records. However, under the FCRA the employer is required to get the applicant's permission before obtaining the records, generally by written authorization.
For example, a credit report generally discloses any information by a consumer credit reporting agency bearing on an individual's credit worthiness, credit standing, and credit capacity. If an employer intends to obtain a credit report for employment purposes, they must make a written disclosure to the consumer before the report is obtained, obtain prior written authorization from the consumer, and advise the credit reporting agency of the disclosure and obtained authorization. The employer must also certify that if the employer takes any adverse action
based upon the credit report, a copy of the report and summary of the FCRA rights are provided to the consumer.
When an employer seeks an investigative consumer report or makes an application for a background check to a reporting agency the employer must disclose to the individual:
A report will be made regarding his/her character, general reputation, personal characteristics, and mode of living; the permissible purpose of the report; the name, address, and telephone number of the reporting agency; and the nature and scope of the investigation requested.
An employer may investigate without the use of a reporting agency. However, special rules still apply to any person who collects, assembles, evaluates, compiles, reports, or communicates information or receives such information where the information is on matters of public record. Public records often obtained include documenting an arrest, indictment, conviction, civil judgment, or tax lien. The employer must provide the investigated individual with a copy of the public record within seven days of receipt of the information, regardless of whether it is written or oral. Therefore, it is a good idea to secure a written waiver which can be part of a standard employment application. If the employer takes any adverse action, including denial of employment on a prospective employee because of the information received, the employer must provide to the consumer a copy of the public record regardless of whether the consumer waived his/her rights.
What Information Is Not Allowed?
Under the FCRA the following cannot be reported: bankruptcies after ten years; civil suits, civil judgments, and records of arrest, from date of entry, after seven years; paid tax liens after seven years, accounts placed for collection after seven years; and any other negative information (except criminal convictions) after seven years. Under California law any negative information (including criminal convictions) cannot be reported after seven years by a consumer/investigative report. (California Civil Code §1786.18.)
Under California law employers cannot seek arrest record information of a potential employee. This does not include an arrest that resulted in a conviction or if the applicant is out of jail but pending trial. (California Labor Code §432.7.)
There are a few exceptions, for example in the healthcare industry when the employer is hiring someone who will have access to patients, the employer may ask about sex related arrests and when an employee may have access to medications, the employer may ask about drug related arrests.
After An Offer for Employment Is Made
After an offer for employment has been made, an employer may request the new hire undergo a medical examination. An employer may only use this information if an injury might interfere with one's ability to perform required duties. Under the federal Americans with Disabilities Act, employers cannot use medical information or the fact an applicant filed a workers' compensation claim to discriminate against applicants. (42 USC §12101.)
In California, employers may access workers' compensation records only after making an offer of employment. To gain access, employers must register with the Worker's Compensation Appeals Board (WCAB) and confirm the records are being accessed for legitimate purposes. Although the agency may not reveal medical information and the employer may not rescind an offer due to a workers' compensation claim (California Labor Code 132a), employers sometimes discover applicants have not revealed previous employers where they had filed claims. In such situations, employers can terminate the new hire because it appears they falsified the application.
Conclusion
This information provides employers with insight into the pre-employment screening process. Making informed decisions at the beginning of the hiring process can save time and money in the long run. The above is a summary of pre-employment screening. By no means is this an exhaustive list. When hiring and screening potential employees be sure to consult an experienced employment attorney to assure you obtain accurate information about an applicant and to ensure you do not violate federal and/or state law.
This article appeared in the January 28, 2008, issue of the San Diego Business Journal, as well as the January 2010 issue of The Valley Business Journal