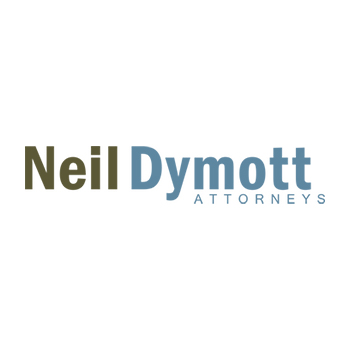 Employee Personnel Records
In today's world of information and documentation, it is essential for employers to keep and maintain comprehensive employee files. Such files often include documents accumulated prior to the date of hire, throughout the employment, and post-employment documentation.  As an employer, what are your responsibilities or liabilities about keeping or allowing access to these files? What files should you retain and for how long? These questions and those like it are addressed herein.
Third Party Disclosure 
California law requires all employee personnel files and records be sufficiently protected from third party disclosure. Employee records should be kept and stored in such manner that restricts access to a few, or even a single authorized individual. The employer should take care to always ensure confidentiality of employee records. The release of "protected" information is not limited to physical files but may also include statements an employer makes to a prospective employer regarding a former employee. California Labor Code sections 1050 and 1052 attach liability for any statement and/or misrepresentation made by an employer that prevent or attempt to prevent a former employee from obtaining future employment. An employer may provide a truthful statement concerning the reasons for the former employee's termination; however, it is advisable to exercise caution in doing so. Even a statement believed to be truthful may be subject to multiple interpretations and expose the employer to liability.  It is important to note, an employee who puts his or her employment "at issue" (e.g., a lawsuit against the employer), is generally held to have waived his or her confidentiality-based protections regarding their file.
Medical Records
California law requires an employer establish procedures to keep all employee medical records confidential from unauthorized use and/or disclosure. Medical records include anything from a physician's report to FEMA requests, to disability records and worker's compensation records. Employers should take care to keep medical records separate from any place where others may have access. Preferably in a separate "medical" file. Civil Code section 56.35 classifies failing to maintain confidentiality of employee medical records as a misdemeanor and allows an employee to collect the costs of litigation as well as attorney's fees if successful in a lawsuit.
Requests for Review
California Civil Code section 1798.82 gives every employee the right to inspect personnel records relating to his/her performance or grievances concerning that employee. An employer must make personnel records available to the employee upon request at reasonable intervals and times. While the law does not specify what is "reasonable," it is advisable to establish procedures for employee review of their own files as soon as practicable. During the review, employees have a right to take notes and to copy documents that relate to obtaining or holding employment if they have signed them. An employer has some options regarding its record review policies: (1) These types of documents need not be provided upon an employee's request for review. Thus, an employer is advised to keep such documents in a separate, identifiable portion of the complete file. Keep the personnel records at the place where the employee physically works and simply provide the records upon request; (2) Once requested, make the records available to the employee at his or her place of business within a reasonable time; or (3) The employer could arrange for the employee to inspect the records at the place in which they are kept, during work hours and without a loss in pay. A hybrid policy of these options is permissible. Establishing a uniform and reasonable policy regarding employee access to their files will help reduce the employer's exposure to liability.
Records to which an Employee Does Not Have Access
An employee does not have a right to access every document that may be found in his or her file. An employee does not have a right of access to: (1) Records relating to the investigation of a possible crime: (2) Letters of Recommendation or Reference; (3) Ratings reports or other records that were: (a) obtained prior to the employee's employment; (b) records prepared by an identifiable examination committee member; (c) obtained in connection with a promotional examination.
Retention of Records
Both State and Federal Law contain a multitude of laws pertaining to the retention of employee documents. It is advisable for an employer to establish a system that keeps accurate information on the dates of hire, termination, and the corresponding times in which to retain employee records. Some of the more relevant retention requirements are as follows:
Payroll records: 4 years
Recruitment/Hiring/Job Placement Records (e.g., resumes) 2 Years
Employment Wage Records: 3 Years
Employment eligibility forms verification: Later of 3 years from hire date, or 1 year after termination.
While a few important exceptions exist, keeping employee's personnel records for the duration of employment plus four years complies with most laws. (The exceptions are found at 91.29 CFR 516.1 et seq.; 92.8 CFR 14300.7; and 93.8 CFR 3204).
Penalties for Non-Compliance
The penalties for failing to adhere to Labor Code requirements can be significant. Violations, if proven, allow the employee to recover not only the cost of the lawsuit, but also attorney's fees, and even criminal penalties. Fortunately for employers, exposure to such penalties can be substantially reduced. If your company does not have established procedures for
creating, reviewing, and retaining employee records, put such policies in place immediately. Employers should also seek the advice of an attorney regarding the aspects of their personnel file policies. Practice smart risk management. Be proactive.
This article appeared in the March 20, 2006, issue of the San Diego Business Journal.