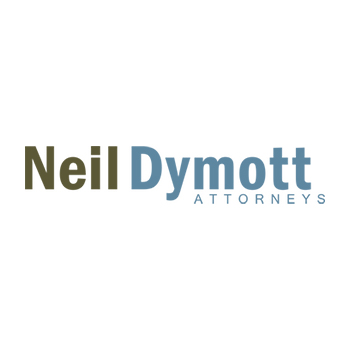 Beginning October 1, 2008, the ports of Los Angeles and Long Beach will implement the Clean Trucks Program ("CTP"). It is a collective effort by both Ports as part of the San Pedro Bay Ports' Clean Air Action Plan. The goal of the CTP is to reduce port related truck pollution by an estimated 80 percent.
Under the CTP, all older, more polluting trucks will be banned from entering the ports and only newer, cleaner trucks will be allowed. All pre-1998 trucks will be banned from the ports beginning October 1, 2008, and by January 1, 2012, the ban will extend to all pre-2007 trucks.
The Truck Funding Program will provide funding for new heavy duty drayage trucks to help facilitate this transition. These trucks must comply with California or USEPA 2007 air emission standards and will be known as "Clean Trucks". Under the Truck Funding Program, grants of up to 80% of the purchase price of a new Clean Truck will be available in addition to low-cost lease options and a Scrap Truck Buyback Program, which will offer up to a $5,000 buy-out for the older trucks.
The Port of Los Angeles also approved the CTP Drayage Services Concession Agreement ("Agreement") to accelerate the transition to Clean Trucks. Among other things, it requires companies to use only employee drivers by 2013, but also prohibits all independent drivers from operating within the port. These drivers currently comprise about 90% of drivers serving the port. The Agreement is very controversial among industry insiders.
The Port of Los Angeles believes these measures will further accelerate the transition to Clean Trucks by enabling them to hold companies accountable for maintaining trucks and employing credentialed drivers. They further believe this will ensure a sufficient supply of drivers, improve truck safety and maintenance while lowering emissions, enhancing port security, and reducing the negative impacts that drayage services have on local communities. The Port of Long Beach does not have this requirement.
Groups within the trucking industry believe the Agreement is illegal and preempted by Federal Interstate Commerce laws as it adversely affects trucking routes, rates, services, and is arguably beyond the jurisdiction of local governments. Trucking companies will no longer be able to use independent contractors and will be forced to hire employees to operate company trucks. They also believe the ports two conflicting employee driver policies will make it very difficult for drivers and trucking companies to work out of both ports. It may prove to be a logistical quagmire.
Since the Agreement requires all drivers to be employees, they have certain rights to organize. Unions are hopeful the drivers will be able to organize. They also believe the unionization of the drivers may fundamentally alter the economic model at the port.
There appears to be a split of opinion on the Agreement among drivers. Some truckers believe by shifting ownership responsibilities to trucking companies rather than independent drivers, the drivers will receive a higher net wage. After expenses, independent drivers currently report a wage of $7 to $12 per hour, without benefits such as health insurance or retirement plan. Other drivers do not favor becoming employees as they will lose much of the independence to which they have grown accustom.
Trucking companies are skeptical of the Agreement. They believe it will hamstring their businesses and eradicate many smaller companies. Not only will trucking companies be required to pay for additional employees under the Agreement, but they will also be responsible for replacing all their pre-2007 trucks by 2012. This will be an enormous expense for many smaller companies. In fact, the California Trucking Association believes 1,300 trucking companies currently serving the port will be reduced to about 100 or so larger firms as a direct result of the CTP.
Even though the October 1, 2008, implementation date is rapidly approaching, a potential lawsuit may derail the program. If filed, the lawsuit would likely focus on the Agreement, the resulting restraints on interstate commerce, and federal preemption laws. One thing is for certain, "the fat lady has yet to sing."
A stormy course awaits the Clean Truck Program and the Drayage Services Concession Agreement.