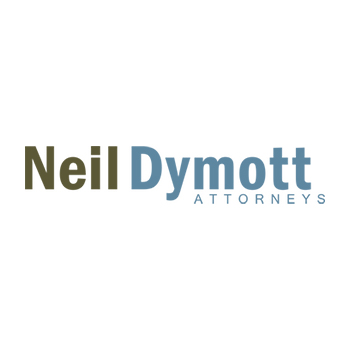 Real Estate and Purchase Agreements in most states, such as California, often condition the recovery of attorney fees on participation in mediation, and parties must mediate in a timely fashion, or they waive their right to recover attorney fees. The attorney fees clause in a real estate contract is the nuclear arms race of contract disputes. A $20,000.00 dispute between two parties can turn into a $220,000.000 dispute at trial's end. The winner takes all and the loser may face bankruptcy. The total cost of litigation and in particular attorney fees can easily eclipse the amount disputed under a contract. The decision to forego mediation may cause their attorney fees to be non-recoverable even if they are completely successful in litigation. A contract can require parties to mediate a dispute before they proceed with litigation, commence arbitration, or collect attorney fees.
In the California case, Frei v Davey, the court enforced a conditional attorney's fees clause, and determined mediation should occur upon demand or attorney's fees will not be available to the prevailing party. Further, late efforts at mediation will not cure a failure to mediate early on in litigation. "This case is. . .a graphic illustration of a case that should have been mediated at an early stage when the parties were only $ 18,540 plus expenses apart in their settlement positions. Hundreds of thousands of dollars in attorney fees have been spent and the parties have litigated through two trials and three appeals. The lesson? There is a good reason the mediation clause was in the Agreement, and the legal consequences specified by the Agreement for refusing to mediate will be enforced." See Frei v Davey, (2004) 124 Cal.App.4th 1506.
The real estate industry has long been familiar with mediation clauses. Broker's face increased liability as the many statutory provisions regulating Brokers actions can be used to establish liability. Brokers are required to take affirmative measures to facilitate full disclosure, and Brokers often have dual duties to buyers and sellers. Statutes related to the duty to deliver accurate disclosure statements, duty to inspect and duty to make agency disclosures can establish a claim for negligence against a Broker.
One material disclosure is enough to establish a cause of action for rescission of the contract, destroying a deal that may have taken months of work for brokers, agents, buyers, and sellers. A material disclosure is any information that has a significant and measurable effect on the value or desirability of the property. This can include the proximity of a school to a buyer who sleeps during the day or even a noisy neighbor.
The conditioning of participation with informal resolution to collect attorney's fees creates further incentive for parties to resolve the conflict on the merits rather than the need to recover their legal costs. Courts of Appeal are prepared to enforce requirements for informal resolution even if they are attached to a drastic loss in rights under a contract. Conditioning the collection of attorney's fees on mediation is a good strategy for other industries and professionals to enforce mediation clauses, encourage resolution of conflicts at an early stage and avoid needless costs of litigation.
Gina Lacagnina is an associate in the Carlsbad office of Neil Dymott Hudson. Her areas of practice include insurance defense, real estate, personal injury, and business litigation. For further information she can be contacted at (619) 238-1712.