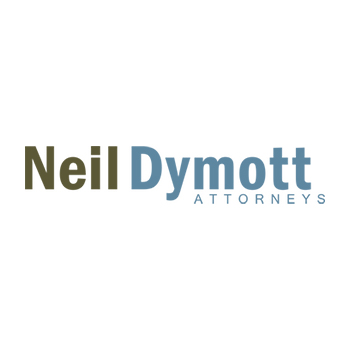 In today's world, it is common for a patient to see several different doctors during a course of treatment. If careless with comments to patients regarding prior treatment, doctors may find themselves testifying in deposition and/or court. Doctors must realize that critical analysis of another physician's treatment may become a significant component of a future malpractice claim against that physician.
There are many situations in which a patient's symptoms or conditions are amenable to several acceptable treatment options. Naturally, what one physician may consider the best treatment under the circumstances could be a second or third option in the mind of another physician. While most doctors are aware that all three treatments may be appropriate – and undesirable outcomes can and do occur in the absence of medical negligence – the patient is not as likely to see things in this light.
Medical malpractice lawsuits often arise from a patient's belief that he or she was provided substandard care, yet most patients do not have sufficient medical knowledge to accurately evaluate whether a physician has provided the appropriate level of care. California courts "have consistently held that a physician is required to possess and exercise… a reasonable degree of knowledge and skill that is ordinarily possessed and exercised by other members of his profession in similar circumstances.'' Landeros v. Flood (1976) 17 Cal.3d 399, 408. The standard of care is solely "within the knowledge of experts… and can only be proved by their testimony." Alef v. Alta Bates Hospital (1992) 5 Cal.App.4th 208, 215. How then, does the patient determine that a breach of the appropriate standard of care has occurred?
More often than you may expect, words or actions of subsequent treating physicians are the catalysts for patients to initiate a claim for malpractice. Although indictment of a prior-care physician may not be intentional, the subsequent treating physician must be aware of the patient's propensity to presume substandard care when they have experienced an adverse outcome. A statement as simple as "this is an unfortunate result," "I usually don't see this type of outcome," or even negative body language when analyzing a previous physician's work can spark doubt in a patient regarding quality of the previous care and resultantly link the doctor to future litigation.
If called to testify exclusively about whether he or she made certain statements to the patient, the subsequent treating physician will qualify as a percipient witness. Percipient witnesses testify to the veracity of whether certain events occurred. Black's Law Dictionary 1295 (7th ed. 1999). Other physicians will be retained as expert witnesses to offer opinions on those events as they pertain to liability. Id. The distinction is vital because, as a percipient witness, the doctor is injected into the case as a part of the evidence against the prior physician, while an expert witness merely serves to evaluate the evidence presented against the prior physician. Qualifying as a percipient witness may create several undesirable consequences for treating physicians.
First, the decision to serve as an expert witness at trial is voluntary, whereas percipient witnesses are subpoenaed by the court and can be subject to charges of contempt for failure to testify. Second, percipient witnesses are compensated a nominal fee of thirty-five dollars per day plus gas mileage for their day in court, while equally trained experts typically receive several thousand dollars per day for their testimony. California Government Code §§ 68092.5 and 68093. Third, a doctor's critical comments to a patient will in turn be scrutinized by expert witnesses at trial. Finally, the testimony will affect the doctor's reputation in the medical community, not to mention the impact it will have on their future relationship with the now-defendant physician.
Thus, when it is necessary to address a prior physician's treatment, stop and take a moment to think about how your comments may be perceived by the patient. Preface comments regarding unfavorable results with an explanation in support of the prior physician's treatment. Proper communication with patients may help reduce litigation and limit your chances of involuntarily becoming a percipient witness at deposition and/or trial.
This article appeared in the January 2007 issue of MD News Magazine.