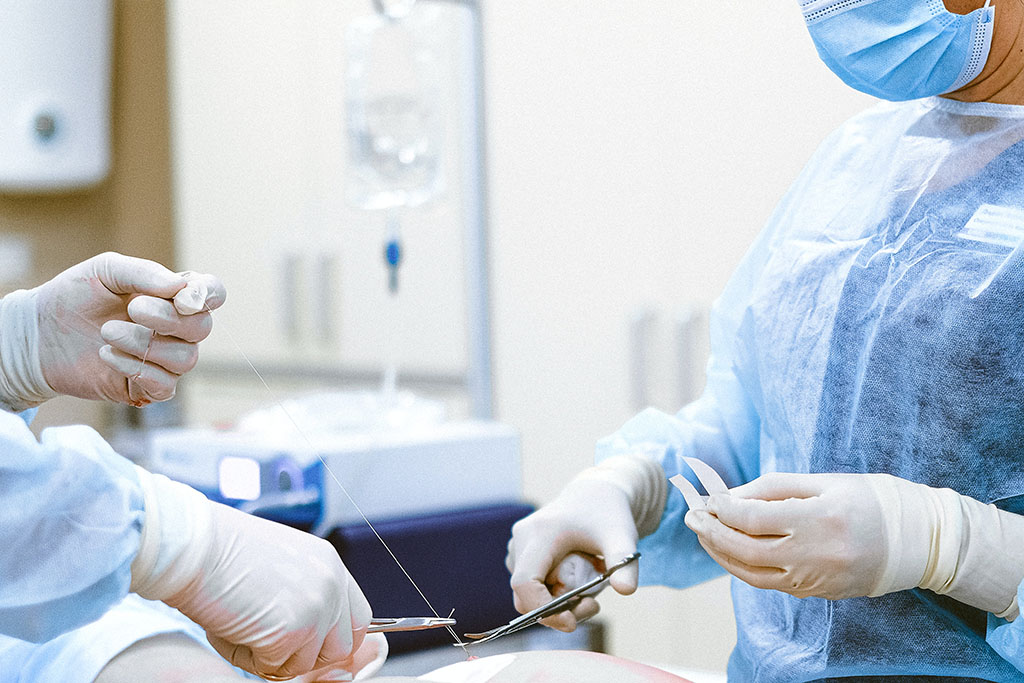 On March 9, 2011, shareholder Robert Frank successfully defended a plastic surgeon in an alleged medical malpractice action. Plaintiff, a twenty-year-old, nude outcall entertainer, alleged the physician was negligent in performing her procedure and during post-operative care.
The plastic surgeon performed a mastopexy (breast lift) and augmentation procedure. He replaced smaller implants with 1040cc over-filled saline implants as the patient desired larger breasts and a firmer look. Post-operatively, she developed wound-healing problems.   Despite multiple attempts over five months to save the implants through skin grafting and other means, the implants were ultimately removed. The patient sustained severe scarring to her chest and inguinal crease.
The patient alleged that the implants were too big to have been implanted at the same time as the breast lift procedure. She also contended the implants should have been removed at the first sign of healing problems.
The physician maintained wound-healing complications are inherent to any type of surgery. While there is an increased risk of post-operative complications when mastopexy and augmentation are performed together, it is not negligent for a surgeon to proceed in that manner. The patient was informed of the increased risks and chose to proceed to avoid the cost of a second surgery. The post-operative attempts to save the implants were a judgment call and reasonable under the circumstances.
The jury agreed with the surgeon and, with a 10-2 verdict, found that he was not negligent in his care and treatment of the plaintiff.
Robert W. Frank is a shareholder at Neil Dymott and concentrates his practice on the defense of healthcare professionals and general civil litigation. Mr. Frank may be reached at (619) 238-1712.