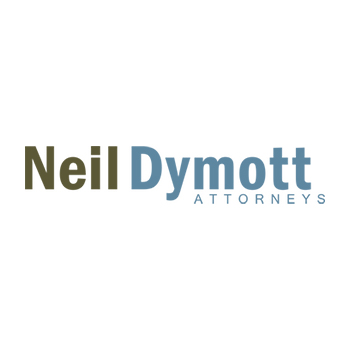 Despite the recent housing downturn, purchasing a piece of property for most people is still expensive. To offset financial burden, several people may decide to get together and purchase a piece of property. This includes friends, unmarried couples, and even unrelated or unknown partners. Caution should be taken under such scenarios as it only takes one tenant in common to force a sale. Even if a partial owner would prefer not to sell, a disgruntled partial owner can force a sale through a partition action. The danger for all tenants in common is to see their profits diminish as they are forced to pay attorney's fees, court costs, and referee fees in a partition action.
In many states such as California, a co-owner of property can file a partition action and force either a physical division of a property or where a division is not equitable a sale. All parties in the partition action are responsible for costs expended for the "common benefit" of the sale of the property. Those costs include reasonable attorney's fees, fees and expenses for the referee, reasonable costs of a title report, and any other costs determined by the court incurred for common benefit.
Properties that include a single structure are unlikely to be equitably divided and will be partitioned by sale. It is more cost effective for all parties involved to informally agree to sell the property, but the settlement agreement should provide for a course of action for several contingencies that are common to the sale of property. If a settlement agreement falls apart, the tenant may lose the cost-effective advantage of informal resolution.
A settlement agreement for tenants in common agreeing to a sale must have a predetermined price at which both parties must sell the property. It is wise for the attorney to counsel their client to be realistic in this regard. If a party insists the property must sell for the highest appraisal price, other tenants in common may have to resort to a partition action anyway. Utilizing a range approach may help broker a compromise between tenants in common regarding an acceptable price.
There should be a time limit on the original price and then a price reduction built into the settlement agreement. One option for mandatory deduction of price clause is to allow the realtor to suggest a reduction but have a cap on the total amount the price can be reduced.
The settlement agreement must include the responsibility of each party for the costs of sale, such as the compensation for the realtor, escrow fees, hazard reports and repairs. One of the most contentious areas of negotiations is often the responsibility of the parties for the repairs recommended to sell the home or requested as part of the sale.
The settlement agreement should provide for use of the property during sale. If the property is occupied by a partial owner, that partial owner must make the property available to realtor's and their buyers. Any tenancy must be prepared for termination. The parties' responsibility of any loan payments related to the property should be clearly defined.
Finally, consider including a clause regarding disclosure of defects. A partial owner that is aware of a defect should indemnify an owner who is unaware of a defect, if the defect is not disclosed according to law.
Gina Lacagnina is an associate in the Carlsbad office of Neil Dymott. Her areas of practice include insurance defense, real estate, personal injury, and business litigation. For further information Ms. Lacagnina can be contacted at (619) 238-1712.