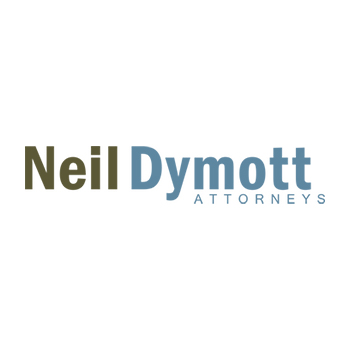 An employer who must terminate an employee or make a reduction of their workforce must make these decisions with a plan of action and take measured steps to assure their business is protected from wrongful termination liability. When presented with these situations it is astonishing how many employers are ill prepared. All too often employers provide terminated employees with severance pay, bonuses or other valuable financial incentives but do not require the employee to review and sign a termination and release agreement or a severance agreement.
On the other hand, many prudent employers that do present terminated employees with termination and release agreements or severance agreements are dismayed to learn the agreements they drafted and executed are neither valid nor legally enforceable, leaving the former employee free to pursue a discrimination or other claim, and the employer open to potential costly liability.
When making these decisions it is important for the employer to ask themselves some important questions. Is the employee in a protected category (more significant, is he/she likely to be replaced by someone not in the same protected category)? Has the employee recently engaged in protected activity such as taking leave under the Family and Medical Leave Act or filing a workers' compensation claim? Is there an employment contract?
A well drafted termination and release agreement or severance agreement is the best and most cost-effective way for an employer to have an employee release the employer of potential claims and avoid expensive litigation. This makes it even more important to make sure the agreement you draft will stand up to judicial scrutiny.
Incentive to the Employee
First and foremost, for a terminated employee's release of legal claims to be enforceable, the employer must provide the employee with a monetary incentive or other item of value which the employee otherwise is not entitled. While severance pay is the most common form of consideration provided by the employer, it must be noted severance provided by the employer in exchange for a release must be in addition to what the employee otherwise is entitled to receive upon termination from employment.
Incentive for the Employer
More important, the employer wants language in the agreement to insure the employee is releasing all potential liability to the employer for claims related to their employment. Then in the event a former employee who is determined to sue, the employer has added protection with the signed agreement.
Trouble Spots for the Employer
Securing an employee's waiver to all claims for liability is where many employers can get into trouble. Waiving specific employee claims requires special attention to drafting the agreement as some claims cannot be waived.
For example, termination and release agreements or severance agreements releasing claims under the Age Discrimination in Employment Act (ADEA) may be deemed invalid if they do not comply with special protective requirements. An individual may not waive his/her right to bring a claim under the ADEA "unless the waiver is knowing and voluntary." Thus, when obtaining a release from any employee over the age of 40, among other things the following special requirements must be met:
Written in a manner calculated to be understood by the individual executing the agreement.
Specifically refer to the rights of the ADEA.
Specifically state the individual is not waiving rights or claims that may arise after the date the waiver is executed.
Specifically state the individual waives rights or claims only in exchange for consideration (as described above).
Advise the individual in writing to consult with an attorney before executing the agreement; and
State the individual is given a period of at least 21 days within which to consider the agreement.
In the past five years courts have looked upon these requirements with more scrutiny and struck agreements invalid for failing to meet these basic requirements. For example, in Syverson v. IBM, (9th Cir. 2006) 472 F.3d 1072, the Ninth Circuit Court of Appeals found an agreement did not meet the requirement that a waiver of an ADEA claim be "written in a manner calculated to be understood" by the average person to be "knowing and voluntary." The confusion stemmed from a section of the agreement which contained a release of claims, including ADEA claims and a provision which included a covenant not to sue. The covenant not to sue provision provided if any employee sued IBM the employee "will pay all costs and expenses of defending against the suit incurred by IBM." The provision also stated it did not apply to actions based solely under the ADEA. IBM stated its intention was to preserve an employee's right to challenge whether the ADEA release was "knowing and voluntary" and to impose damages on an employee for doing this. However, the court concluded that because the average employee would not necessarily understand the distinctions between the release of claims and the covenant not to sue, the agreement was therefore void.
An employer must be mindful of the language used in these agreements. The court in Syverson noted an employer: "should take into account such factors as the level of comprehension and education of typical participants," which "usually will require limitations or eliminations of technical jargon and long complex sentences." (Citations omitted)
An employer can also get into trouble if their agreements are not current with the law. Recently the courts ruled on whether an employee can waive a claim to any rights protected by the Family Medical Leave Act (FMLA) without prior approval by the Department of Labor or the Court. A recent court decision held "employees cannot waive, nor may employers induce employees to waive, their rights under the FMLA." (See Taylor v. Progress Energy, Inc., (4th Cir. 2007) 493 F.3d 454.)
There are several pitfalls in drafting these agreements. To be sure your termination and release agreements or severance agreements do not violate the ADEA or FMLA and include important technical lingo such as a non-disparagement clause, non-compete clause, no admission of liability clause, and confidentiality clause, employers should seek the advice of an experienced employment law attorney. Your business is important and worth protecting, so it will pay not to be ill prepared when faced with terminating an employee. You want to make sure your agreement is going to be valid and protect you.
This article appeared in the June 9, 2008, issue of the San Diego Business Journal, as well as the March 2010 issue of The Valley Business Journal
For more information about this topic, please contact one of our business attorneys at 619.238.1712.