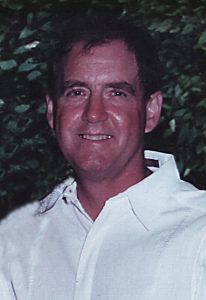 Thomas M. Dymott (1945 – 2002), had always exhibited the highest level of integrity and passion for his profession. He earned the reputation as a stellar attorney, mentor, and leader, serving as an example for others to emulate. His leadership and his personal and professional contributions to all who knew him continue to be recognized. Hence, his name lives on as an integral part of Neil Dymott Hudson's legacy.
Thomas M. Dymott was born on September 15, 1945, in Detroit, Michigan. He graduated from Melvin Dale High School in 1963 and was the Graduating Class President, Student Council Vice President, and Captain of the tennis team. After high school, Mr. Dymott attended Alma College, a small liberal arts college in Alma, Michigan, where he graduated in 1967 with a Bachelor of Arts in Psychology, and minors in both History and Biology. While in college, he was President of the Tau Capp Epsilon Fraternity, Vice President of the Student Body, and a member of the Presidents' Advisory Board.
Mr. Dymott attended the U.S. Naval Officer's Candidate School and was commissioned in April 1968. He completed his active duty in May 1971 and entered law school at the University of San Diego. While attending law school, he started working as a law clerk at Holt, Rhoades and Hollywood, the predecessor to what is now Neil Dymott Hudson, APLC. When Mr. Dymott graduated in May 1974, he became an associate and later shareholder of the firm. Like most of Neil Dymott's shareholders, Mr. Dymott devoted his entire legal career to the firm.
He became a distinguished trial attorney and developed a reputation for uncompromising integrity and candor. He handled a wide variety of cases, including professional liability, products liability and complex litigation and was admitted into the prestigious American Board of Trial Advocates in April 1987.
Mr. Dymott was also an outstanding teacher for younger attorneys like current President of Neil Dymott Hudson, Clark R. Hudson. Mr. Dymott enjoyed mentoring new talent and was known for always having an open door, a quick legal mind, and words of encouragement for young attorneys. He devoted countless hours to training and helping young lawyers both in and outside the firm. In 1989, he became the Secretary-Treasurer (effectively Managing Partner) at Neil Dymott Hudson, APLC and made sure the firm continued its long tradition of taking care of all its employees and clients.
Mr. Dymott remained active and a strong leader despite health complications to the very end of his successful career. He was an active member of the Board of the Juvenile Diabetes Research Foundation and spent many hours educating people and raising money for the organization. He was also a member of the Board of Trustees of the Winston School in Del Mar - a school founded to help adolescents with learning disabilities.
In 2002, he was honored by the San Diego Defense Lawyers organization, which named him the first recipient of its "Defense Lawyer of the Year" award.
On August 22, 2002, Mr. Dymott passed away after a lengthy battle with diabetes.  He is survived by his wife, Carrol Dymott, and his father, Marvin.