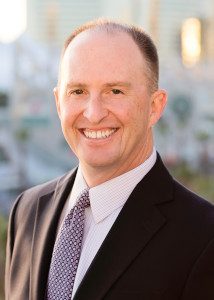 David Burke joined Neil Dymott Hudson in 1999 and became a shareholder in 2007. Mr. Burke specializes in civil litigation with emphasis in medical malpractice and elder abuse, including the representation of individual health care providers and facilities. His experience also includes legal malpractice, expert malpractice, construction defect, products liability, professional liability, and general liability claims.
Mr. Burke is the head of Neil Dymott Hudson's appellate division handling numerous appeals for clients such as The Doctor's Company, SCPIE Companies, Gulf Insurance, Media Professionals Insurance, and E&O Insurance. He regularly consults on evidence preservation for appeals and matters in pre-litigation, litigation, and trial techniques to preserve adequate records for the appellate process.
Mr. Burke earned his Bachelor of Arts degree in history from Saint Mary's College and received the Louis Lefevre Historical Research Prize for "Lazaro Cardenas and the Oil Expropriation Crises of 1938.
Mr. Burke attended Notre Dame Law School. While attending Notre Dame, he worked for the San Francisco District Attorney's office and served as a Judicial Extern for Judge Oliver W. Wanger, in the U.S. District Court, Eastern District of California.Mr. Burke also published The Stop Tax Exempt Arena Debt Issuance Act in the Journal of Legislation.
Mr. Burke has been a member of the Notre Dame Club of San Diego since 2004 and has been a member of the Board of Directors for the Irish American Bar Association since 2013.