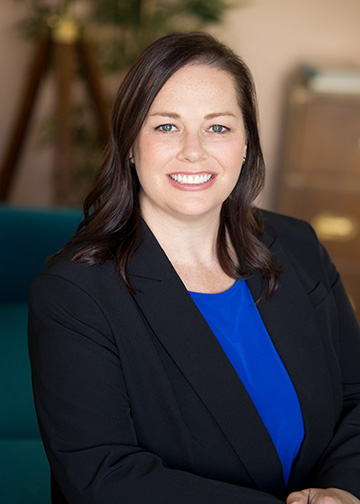 Danielle Hicks joined Neil Dymott Hudson as an associate in 2023. Ms. Hicks has been a member of the California State Bar since 2009 and began her litigation career defending complex personal injury matters, including multi-million-dollar claims for alleged traumatic brain injuries and wrongful death. She now focuses on the defense of healthcare providers against allegations of medical negligence, elder/dependent adult abuse, and statutory violations. She also continues her defense of general liability claims.
Ms. Hicks graduated from Notre Dame Law School and cheers for the Irish. While attending law school, she served as a volunteer for the San Diego Volunteer Lawyer Program and an extern for the Judge Advocate General's Corp. She also spent her 2L year abroad at the Notre Dame London campus. Prior to law school, Ms. Hicks attended University of California, San Diego, where she earned a Bachelor of Arts degree in Sociology, with a minor in Law and Society.
Ms. Hicks is a member of San Diego Defense Lawyers (SDDL) and serves on the Board of Directors since 2020. She is also a member of the San Diego County Bar Association and Notre Dame Club of San Diego.