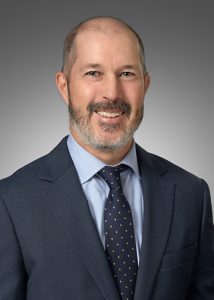 Alan Graves joined Neil Dymott Hudson as an associate in 2006 and became a shareholder of the firm in 2019. His practice areas include business and employment law, healthcare, professional liability, elder abuse, and personal injury litigation.
Mr. Graves received his J.D. from the University of Oregon School of Law, where he was editor of Western Environmental Law Update and Environmental Natural Resources newsletter. While attending University of Oregon, Mr. Graves served as a legal intern in Quito, Ecuador, where he researched environmental compliance issues for Ecuador's flower industry. He also served as a Law Fellow at Environmental Law Alliance Worldwide in Eugene, Oregon, where he assisted visiting foreign attorneys in case management and reviewed proposed legislation and environmental impact assessments.  He also worked with attorneys throughout Latin America on trade issues related to international trade agreements such as NAFTA.
In addition to his professional career, Mr. Graves is fluent in Spanish and founded a youth scholarship fund for school children in Ciudad Juarez, Mexico. He also facilitated technology and literacy workshops in the Ciudad Juarez community of Felipe Angeles, Mexico. In addition, Mr. Graves implemented an English language curriculum at the University de Eloy Alfaro in Manta, Ecuador.
Prior to joining Neil Dymott Hudson, Mr. Graves was a history teacher at Pacific Collegiate School in Santa Cruz, California. He also volunteered as a legal assistant at the Center for Justice and Human Rights of the Atlantic Coast of Nicaragua in Puerto Cabezas, Nicaragua, and the Santa Cruz County Immigration Project. Mr. Graves attended Ohio State University, where he earned his B.A. in History.