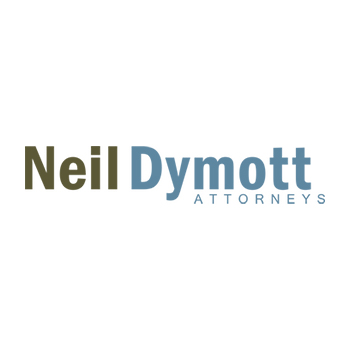 A transportation company subcontracts to XYZ Freight to haul widgets. XYZ Freight, in turn, contracts with a driver to transport the widgets from San Diego to Redding, CA. While en route, a cotter pin on the braking mechanism fails, causing a multiple car collision near Gilroy, CA. The drivers involved in the accident sue the truck manufacturer under a theory of strict liability for brake failure cause by a manufacturing defect. The manufacturer, in turn, sues the transportation company, XYZ Freight, and the driving company for reimbursement or indemnity for negligence in the installation and maintenance of the components.
This article will address:
Whether and under what circumstances a settling defendant will be protected from subsequent claims for indemnity from the remaining parties?
Whether settlement will preclude the settling defendant from reimbursement of costs in defending the action?
Litigation over construction or manufacturing defect claims is often a hodgepodge of claims, crossclaims and counterclaims, involving a variety of parties at various stages of the manufacturing process. Unlike contribution, indemnity can be sought for either tort liability or contractual liability. A right of indemnity can be contractual or implied. A claim for contractual indemnity must be based upon a written agreement between the parties under which one party agrees to indemnify and hold the other party harmless for any loss, claim, or liability which the indemnitee may incur or be liable for to a third party. If an express agreement for indemnity exists, any right of implied indemnity will be precluded.
Where there is no contractual agreement of indemnity between parties, or where the liability, loss or damage against which indemnity is sought is beyond the scope of the agreement, a right of comparative indemnity may be implied, nevertheless.
Comparative indemnity is premised on joint liability for the same wrong. In California, a strictly liable defendant may pursue a claim for comparative indemnity against another strictly liable party, or a party whose liability is based on negligence. However, under current California law, a tort defendant who settles in good faith with the plaintiff is generally relieved of all further liability in the case, whether to the plaintiff or other non-settling defendants. This foreclosure of liability is based on the public policy seeking to encourage settlement before trial and is implemented under California Code of Civil Procedure section 877.6, which authorizes a hearing on the issue of good faith settlements. Under section 877.6, only settlements in good faith preclude claims for indemnity from the non-settling defendants. Thus, a settling defendant who utilizes the protections authorized by a good faith hearing will be insulated from claims for indemnity from subsequent claims from other, non-settling defendants.
In addition to indemnifying the strictly liable manufacturer, this defendant, or indemnitee, may be required to reimburse the manufacturer for attorney fees if he was required to employ counsel to prosecute or defend an action because of the tort of the indemnitee. For example, if B is required to indemnify A, B may also be required to reimburse A for his attorney fees incurred if A was required to employ counsel to prosecute or defend an action because of B's tort. This right to attorney fees is designed to compensate a party who is unjustly required to commence or defend against litigation because of a third party's (indemnitee's) misconduct. It does not apply where the party incurred attorney fees in defense of his own wrongdoing. Therefore, if A is found to be at fault, he is precluded from reimbursement for the cost of defending the action. Nevertheless, settlement can be especially attractive when a defendant to a multi-party suit is facing a potential claim for indemnification.
However, the award of attorney fees is available only following adjudication of the case on its merits. Therefore, if the party against whom such fees could be sought has been released by a pretrial settlement, reimbursement of attorney's fees is not allowed. This must be considered anytime settlement is a consideration. On the one hand, a good faith settlement before trial can forestall subsequent claims for indemnification by other parties to the lawsuit. On the other hand, a faultless defendant who elects to settle short of adjudicating a claim on the merits will be preempted from recovering his costs and attorney fees through indemnification.
Although a defendant may ultimately decide it is economically and strategically advantageous to settle a claim, various considerations must be considered. Importantly, he must ensure settlement is in good faith and approved by the court. This will insulate the defendant from subsequent claims for indemnity by other parties. Equally important, the defendant should consider whether settling will surrender the right to recovery, including costs and attorney fees, from other parties through a claim for indemnification.
For more information on this topic, please contact one of our professional liability attorneys at (619) 238-1712 or visit our practice areas for more information.