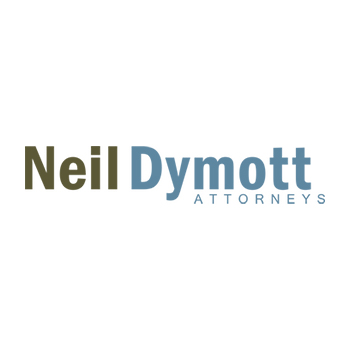 Unfortunately, lawsuits under the Americans with Disabilities Act ("ADA") are becoming a fact of life for business in America. These lawsuits are not only costly but are difficult to defeat. The United States government has imposed a series of regulations which outline minimum requirements for compliance with ADA. Plaintiffs then sue under the technical aspects of the ADA and request attorney's fees. Often, business can be violation of the ADA without realizing it.
The Ninth Circuit Court of Appeals recently issued an opinion which provides businesses with a way to combat litigants who file numerous lawsuits under the ADA. In Molski v. Evergreen Dynasty Corporation, 2007 D.A.R. 13582 (August 31, 2007), the Ninth Circuit upheld a lower courts' finding that the named plaintiff, Jarek Molski, was a "vexatious litigant." The court also upheld a pre-filing order against Mr. Molski's attorneys.
As a result, Mr. Molski must obtain court approval before he is permitted to file any new lawsuits under the ADA. Likewise, his attorneys must also receive court approval before they file any new lawsuits under the ADA, whether the lawsuits are on behalf of Mr. Molski or another client.
What is a "Vexatious Litigant?"
A "vexatious litigant" is person who files numerous lawsuits with a limited chance of success. These individuals usually do not have attorneys and represent themselves. For example, a person who gets a poor result in a lawsuit may later sue a judge for ruling against them. The fact a judge has absolute immunity for legal decision does not dissuade the lawsuit.
Courts are empowered to declare such a person a "vexatious litigant" to limit the number of lawsuits filed by these people. Once a litigant is declared vexatious, they are subject to a prefiling order. In other words, if a litigant wants to file a lawsuit, he or she must get permission from a judge to file their new lawsuit by demonstrating it has a chance of success.
The fact they receive permission to file a lawsuit is not the only step. The court may, under certain circumstances, require the litigant to post bond in the amount of several thousand dollars as a condition of proceeding with the lawsuit. If the litigant loses, the defendant may use the bond to be reimbursed for legal expenses.
The Molski v. Evergreen Case
Mr. Molski, who is confined to a wheelchair, went into a restaurant bathroom which failed to have adequate clearance. He allegedly struggled in the cramped space to get into the bathroom, and in the process, the door closes on his hand.
Later, Mr. Molski's lawyer sent a letter to the restaurant outlining some "friendly advice." For example, the letter stated the restaurant did not have a defense to the claim and should not hire a lawyer because it would force the restaurant to spend money to defend the lawsuit as opposed to settling it. The letter also stated the restaurant's insurance might cover the claim.
After a year, Mr. Molski's lawyer filed a lawsuit against the restaurant claiming numerous violations of the Americans with Disability Act. Mr. Molski claimed actual damages as well as statutory damages more than $1 million and attorney's fees.
As it turned out Mr. Molski previously filed at least 400 lawsuits against various businesses and alleged various violations of the ADA. According to his other pleadings, Mr. Molski injured himself at least two times a day. In some instances, Mr. Molski alleged he injured his upper extremities four times a day.
The fact he had filed numerous lawsuits did not, by itself, make Mr. Molski a vexatious litigant. His problem was the inconsistency of the allegations. Mr. Molski claimed to have suffered the same injuries at the same time, but in different locations. In fact, the court showed its reluctance to accept the allegations when it stated "[c]common sense dictates that Molski would have figured out some way to avoid repetitive injury causing activity; even a young child who touches a hot stove quickly learns to avoid pain by not repeating the conduct." (At *13587.)
While one lawsuit may not raise any concerns, the combination of Mr. Molski's litigation revealed a pattern to "extract cash settlements" from defendants. As such, Mr. Molski was found to be a vexatious litigant and must obtain court permission before filing any further lawsuits in the Los Angeles area.
The court also affirmed a pre-filing order entered against Mr. Molski's attorney. The court noted the evidence revealed the "friendly advice" letter was improper and inaccurate. Moreover, it was Mr. Molski's attorney who drafted the inconsistent complaints.
Impact of Molski
First and foremost, vexatious litigant laws in California state court are different than Federal courts. Federal courts can find litigants to be vexatious if they represent themselves or are represented by an attorney. In a California state court, a person can be declared a vexatious litigant only if they do not have an attorney. Since Molski was a federal case, it would not directly apply to state court cases.
Second, while plaintiffs who sue under the ADA can file numerous lawsuits, it does not make them vexatious litigants. The Ninth Circuit held something else must be shown. In Mr. Molski's case, the court held there was evidence supporting a conclusion Mr. Molski "plainly lied" in making his injury allegations.
While the facts in the Molski case are extreme, they show how extra investigation can uncover helpful information. If your company receives a lawsuit for violations of the ADA, a search of other lawsuits can be time well spent. Not only could it provide a basis to have a plaintiff declared vexatious, but it could also reveal contrary facts which are helpful in your lawsuit.
This article appeared in the September 17, 2007, issue of the San Diego Business Journal