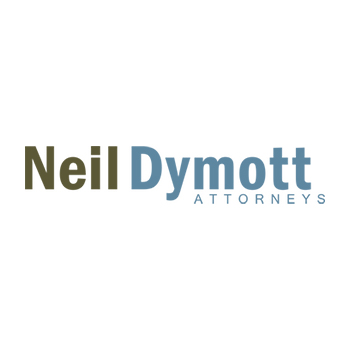 If your company is subject to the California Family Rights Act (CFRA) or the Family and Medical Leave Act (FMLA), it is important to recognize these laws impose many obligations beyond the mere duty to provide leave to eligible employees when asked to do so. This is especially important when an employee is potentially subject to an adverse action by the employer. Employers need to ensure compliance with these laws to avoid claims and lawsuits for wrongful termination or retaliation.
In a recent California Court of Appeals decision, the court held the employer's failure to explain CFRA requirements to an injured worker precluded any argument the worker failed to provide sufficient documentation to support the need for a CFRA-qualified leave of absence.
Does Your Company Need to Comply?
The California Family Rights Act (CFRA), which mirrors FMLA, requires an employer of 50 or more persons to provide employees with up to 12 work weeks of leave in any twelve-month period for qualified family and medical reasons. An employer subject to the CFRA is required to notify its employees of their right to request CFRA leave. The employer is also required to provide its employees with "reasonable advance notice" of any notice requirements it may adopt.
Requesting Medical Leave
When an employee asks his or her immediate supervisor for time off for medical-related reasons, such supervisors may not be aware of their obligation under the law to provide the time off. They also may not recognize when a request for leave is a request for the normal "sick time" or if it is protected by CFRA and/or FMLA. They also may not understand the implications of denying the leave request.
An employee is not required to expressly assert rights under CFRA to trigger the employer's CFRA obligations. The employee need only provide verbal notice sufficient to make the employer aware of the employee's need for CFRA-qualifying leave. Once the employee has provided such notice, it is the employer's obligation to inquire further if additional information is necessary to determine whether the requested leave is for a CFRA-qualifying reason.
Although most employers subject to CFRA and FMLA grant leave requests when asked, many employers fail to comply with some of the less obvious obligations under the law. Common mistakes include failing to notify eligible employees of their right to leave when the employee provides information demonstrating their right to such leave without specifically requesting it; failing to notify employees of the certification requirements; and demanding documentation beyond that required of employees under the law.
Pitfalls Can Lead to Litigation
A recent decision from the California Court of Appeals illuminates two of the common shortcomings of employers: (1) failing to grant CFRA and/or FMLA leave to an employee who is eligible but does not specifically request leave and (2) demanding documentation beyond that required of eligible employees under the law.
In Faust v. California Portland Cement Company, the plaintiff left work claiming stress and anxiety due to alleged poor treatment by co-workers after he reported to a company supervisor his coworkers were engaged in illegal activities at work. Following the end of a thirty-day psychiatric program, Faust sought treatment from a chiropractor for severe lower back pain. He submitted a medical certification from his chiropractor indicating he was unable to perform his regular duties. (Faust v. California Portland Cement Company (2007) Cal. App. LEXIS 706.)
The employer questioned the chiropractor's certification and felt it was inadequate because the chiropractor did not appear qualified to provide a CFRA certification and the certification stated Faust could not perform his regular duties but did not place him "off work." Faust's wife responded to the employer's message stating any communication should be directed to herself, the chiropractor or the worker's compensation attorney because due to anxiety Faust was told not to communicate with the employer. A letter was sent the following week to Faust letting him know his paperwork for being absent from work was incomplete. After two weeks, and no communication with Faust, a final letter was sent informing Faust he had been terminated. This was seven weeks after he initially left the job related to stress and anxiety.
Faust sued the employer on several theories, including failure to provide CFRA leave and retaliation in violation of CFRA. At trial the employer argued it was relieved of its duty to provide CFRA leave because Faust failed to provide adequate information the leave was CFRA-qualified. In review of the trial court's ruling, the Court of Appeals emphasized Faust provided the employer with information sufficient to put it on notice of his right to CFRA leave (even though he had not requested such leave by name) and the employer none the less failed to furnish the employee with adequate notice of his rights under CFRA (the employer had not posted information at the workplace). The Court of Appeals also found Faust's chiropractor was a healthcare provider qualified to certify his inability to work.
Recommendations and Practical Considerations
Be sure all mandated notices relating to CFRA and FMLA are posted in the workplace and notify employees immediately of their rights and obligations under CFRA when the employer becomes aware of facts indicating the employee may have a qualifying serious health condition or otherwise be entitled to medical leave.
Publish in the employee handbook or in a separate handout given to all employees an explanation of CFRA and FMLA rights and procedures, particularly any specific procedures and policies your company has related to medical leave requests.
Human Resource managers should train all supervisors to recognize potential CFRA-qualifying leave requests and refer all CFRA matters directly to HR. HR managers should develop clear and consistent CFRA policies, including template CFRA letters providing employees with specific information about their rights and obligations to provide supplemental documentation.
Remember the employee is not required to specifically request leave under CFRA and FMLA. The duty is on the employer to provide CFRA and FMLA information once it becomes aware of facts indicating the employee may be entitled to leave.
For specific or more detailed questions regarding compliance with medical leave laws, such as what constitutes a "serious health condition" to qualify for medical leave or what information must be provided to employees regarding their rights to leave, be sure to consult an experienced employment law attorney, especially involving situations such as seen in Faust.
This article appeared in the August 20, 2007, issue of the San Diego Business Journal
For more information about this topic, please contact one of our business or employment attorneys at 619.238.1712.