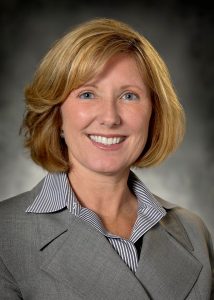 Gina Lacagnina, a trial lawyer with the firm, joined Neil Dymott in 1981. She was a shareholder of the firm from 1986 to 2001, and re-joined the firm in 2005. Ms. Lacagnina specializes in civil litigation trial work with emphasis on insurance defense litigation. Her practice focuses on the areas of residential and commercial real estate, slander/defamation, business, internet/web, construction defect, products liability, personal injury, foster parent liability, sexual abuse/molestation, and professional and medical malpractice.
Ms. Lacagnina is an experienced insurance defense litigator, representing individuals, contractors, sub-contractors, construction managers, architects, property owners, homeowner associations, design professionals and property and business owners. For over 24 years she has specialized in the area of foster care liability, representing foster parents in litigation disputes involving sexual abuse, molestation, wrongful death, and personal injury.
Ms. Lacagnina has served on the Client Counseling Board at California Western School of Law and has volunteered for the San Diego Superior Court as a mediator. She has provided client training and presented educational seminars to property managers, real estate brokers and realtors and foster parent groups.
Since joining Neil Dymott, Ms. Lacagnina has tried many cases to jury verdict in State Court, and has expertise in matters related to Alternate Dispute Resolutions, including settlement conferences, mediations and arbitrations. She has been appointed as Cumis Counsel by insurance carriers, and continues to represent individuals and corporate clients.