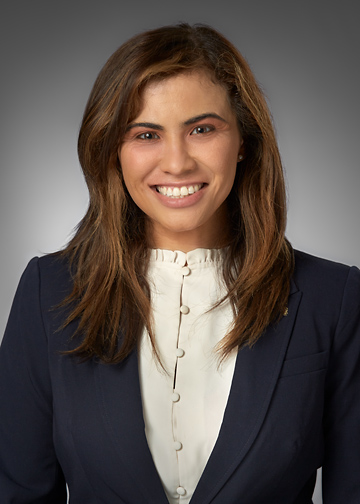 Erika De La Torre joined Neil Dymott Hudson as an associate in 2022. Ms. De La Torre's practice areas include mainly defense of medical malpractice matters. She is a member of the San Diego Bar Association and the San Diego La Raza Lawyers Association.
Ms. De La Torre earned her law degree from Loyola Law School in Los Angeles. While attending law school, Ms. De La Torre clerked for the Los Angeles District Attorney's office in the Elder Abuse Unit. She also spent three semesters as a research assistant to the Director of the school's Transactional Lawyering Institute.
Prior to law school, Ms. De La Torre attended Columbia University where she earned her Bachelor of Arts degree in Political Science. She stayed in New York City after college and worked as a paralegal in a plaintiff's side medical malpractice firm in Manhattan.
In her free time, Ms. De La Torre enjoys spending time with her family and her dog, Winston. She loves going to the beach, traveling, and taking advantage of San Diego's outdoor activities after so much time on the East Coast.